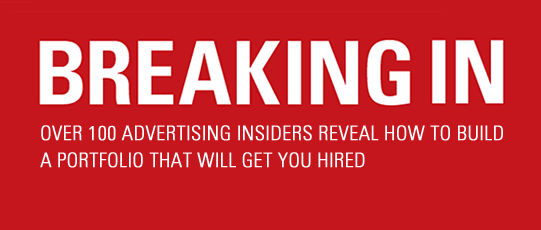 Breaking In
Over 100 Advertising Insiders Reveal How to Build a Portfolio that Will Get You Hired
Interviews by William Burks Spencer
BREAKING IN helps you build the portfolio you need to get the job you want. With advice from over 100 creative leaders, Breaking In gives you an unfair advantage over the rest.

• Get specific advice from the exact people you want to work for
• Learn what Creative Directors are looking for in your portfolio
• Avoid the common traps that most portfolios fall into

BREAKING IN was compiled by veteran copywriter William Burks Spencer.
Buy Breaking In on Amazon
Or from these online retailers
Not in the United States? View all buying options →